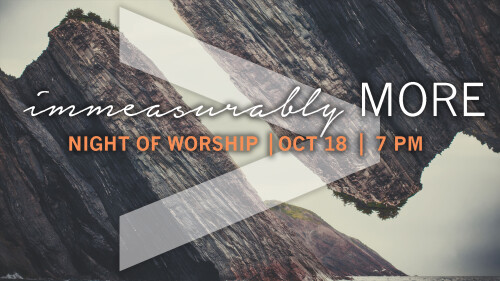 Immeasurably More
On October 18th @ 7pm, we will be having another Night of Worship. God has done, and will do, "Immeasurably More" than we can ask or imagine. So, let's gather as a church to worship Him through song, prayer, and baptisms. Our hope is that this evening will allow us to experience Jesus on a deeper level.
Furthermore, we will be including baptisms on this night as well. If you're a follower of Jesus Christ who has not yet been baptized, we encourage you to publicly display your faith through baptism on that evening. To learn more, click here.
Note: All ages are welcome, but no childcare will be provided.