After months of prayer and planning, six families took a step of faith and launched the formal beginning of Brookside Church in February, 1981 in Willa Cather Elementary. Within a few weeks, this small group called Steve Moltumyr to be the lead pastor. Together with his wife, Becky, they began their ministry with 12 adults, 1 teenager and 5 children. From its early days, Brookside was a church that focused on biblical messages, prioritized the next generation, gathered in small groups and had a heart to impact the world. As God grew the church, a larger facility was needed and a space was leased in a strip mall near 160th Center. Then 17 acres of land was purchased at I-80 and L Street and the first service was held in 1989. Over the years, Brookside continued to grow. We added ministries and staff and eventually expanded the facility in 2000.
In late 2007, Steve took the congregation through a study in the book of Nehemiah and we were sensing that God was encouraging us to become more engaged in helping those in need beyond the walls of the church. So in 2008, we launched a year long initiative called Justice and Mercy. Brooksiders helped launch an orphan care center to help with the orphan crisis in rural Zambia. Today it feeds over 60 orphans and has an ongoing training program for local pastors.
In 2015, we launched an initiative called For The City. Again, the goal was to reach out beyond the walls of the church. But this time, to our own city and the brokenness around us. In November 2017, we opened the Brookside Care Center to help foster families and the under-privileged with clothing needs.
In the fall of 2015, after 35 years of Steve and Becky's faithful ministry, Steve began a transition process. For the following two years Steve and Jeff Dart served together as co-lead pastors and Jeff assumed the sole Lead Pastor role in January of 2017. Jeff came to Brookside in 2001 and served in several roles leading up to the transition. Steve continues his involvement with Brookside and now serves as a Consulting Pastor.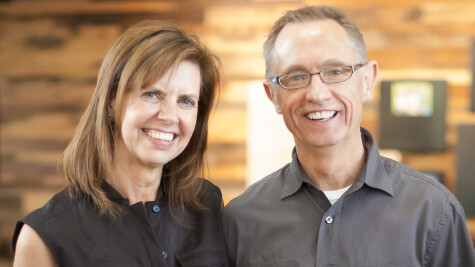 Throughout our history, we have seen the faithful hand of God. We have experienced His goodness, His provision and a burning sense of what He longs to accomplish in the years to come.