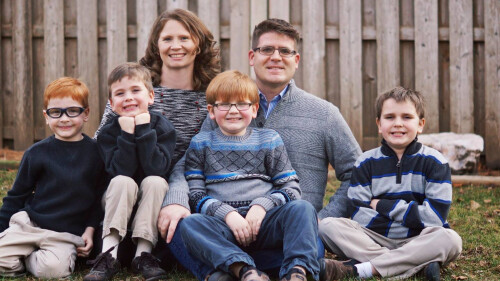 Tim Wiebe
I am an Omaha native, born-and-bred, and had the privilege of growing up in a home where a relationship with Jesus Christ was modeled by my parents and cultivated through their active example and consistent exposure to the gospel. Consequently, the gospel took root in my life at an early age, and my relationship with God through the gospel has continued to grow through personal study and examination, through life experience, and through ongoing relationships with other Christians.
My journey into full-time ministry has been a process/mixture of personal calling, confirmation by others, and really enjoying what I'm doing. I enjoy using my gifts of teaching in the context of relationship to help introduce non-Christians to the gospel and equip believers to "live lives in a manner worthy of the gospel" (Philippians 1:27).
In addition to enjoying the ministry God has called me to, I also take any chance I can to spend time with my wife and children doing just about anything (except for maybe clothes shopping, that is!) – going for walks, wrestling with my boys, or whatever. I also enjoy reading anything related to theology and God's Word that I can get my hands on – a few authors I especially enjoy include Jerry Bridges, C.S. Lewis, C.J. Mahaney, J.I. Packer, John Stott … I'd better stop there. Finally, during Saturdays in the fall, it's very likely you'll find me sitting on my couch with my kids beside me in front of a Nebraska Cornhusker game – it's the only sport I really follow, but I spend enough time in front of the TV during college football season to make up for what I don't watch the rest of the year.