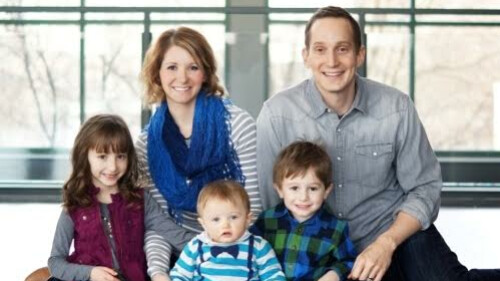 Brad Zook
I grew up in a loving, Christian home in central Illinois. My dad has been a pastor my whole life, so I heard about Jesus every week and accepted Christ into my life when I was about 8. I struggled to know how to live out my faith, however, until the middle of high school. It was then that our family moved to a small Kansas town, and I saw it as a chance for a new beginning. My life was by no means perfect, but it was then that I began to cultivate a deep and lasting friendship with Jesus. Not having a youth pastor my whole life, and needing and wanting a mentor and accountability in my life, I felt the Lord prompting me to go into student ministry. And so I did. I moved to Omaha to go to Grace University and study ministry.
At Grace, I was surrounded with guys who were a lot like I was, and it was awesome figuring out life and getting to know Jesus together. College is also what brought me to Brookside. I began, my freshmen year, as a junior high leader under Jeff Dart's leadership. It was amazingly eye-opening to see for the first time a solid ministry for students, and I fell in love with it. I agree that the local church is the hope of the world, and my desire is to see students transformed by the gospel and to, then, share it with others.
My wife, Leslie, and I met at Brookside as leaders in our middle school ministry. She is a beautiful woman inside and out and continually makes me a better person. We have 3 kids--Chloe (2007), Parker (2011), and Callen (2014).
In my free time, I love to play with my kids, work out, and read a good theology book at a coffee shop. I love reading anything by Tim Keller or Dallas Willard. Lately, the Lord has been reminding me that I already have His unconditional love and acceptance and that I don't need to perform to get more of it. He wants me to be satisfied in Him and in Him alone.