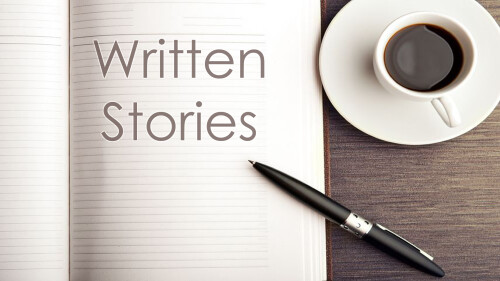 Written Stories
Transformed
Growing up, I certainly knew what "Christians" looked like on the outside. We attended church regularly and if someone would have asked me if I knew who God was, I would have replied "sure, I hear about Him all the time." I prayed at a young age that God would take control of my life and promised that I would be the best person I could be.
In high school, life happened. My parents got divorced, I found new "friends" and discovered drugs and alcohol. I was a lost, lonely and scared soul searching for all of life's answers in the wrong places. I became sexually active and stopped at nothing to try and fulfill a large void in my heart that had formed as I walked further away from God.
I showed up to my first basketball recruiting trip drunk and high. Word quickly spread and soon no schools wanted to give a chance to a walking time bomb.
After graduation, I found myself with no decent scholarship offerings, not enough money for college and dreams of being the first in my family to graduate college disappearing. I called up my high school coach, shared my sob story and he called in a favor to a personal friend of his who coached basketball at Evangel, a small Christian university. I spent my freshman year trying to meet every girl on campus, skipping mandatory chapel services and finding out what bars I could use my fake ID in. I was a fake, only there for basketball and everyone on campus knew it.
My sophomore year, a kid saw something in me others didn't. He asked me to be a counselor at Kanakuk, a summer sports camp. I was sold when I learned the camp was on the lake and had hundreds of girl counselors.
I had no idea what I signed up for, but quickly found myself trying to teach a group of inner city boys about someone I didn't really know myself. That summer I was transformed. I truly began a relationship with Jesus Christ for the first time. I found that putting God first, others second and yourself third, equaled joy. Unending joy. I stopped trying to fill myself up with things that I could see and let God fill me up with things I couldn't see.
After camp, my goal was to prove to myself and others that if God could take a screw up like me and turn my life inside out, He could do it to anyone. Besides loving God with all my heart, I realize being a good husband, a great dad and a trustworthy friend are things that matter most.
My life is a living example of the truth that we can leave God, but He will never leave us as anything but transformed.
-Mike Hawkins