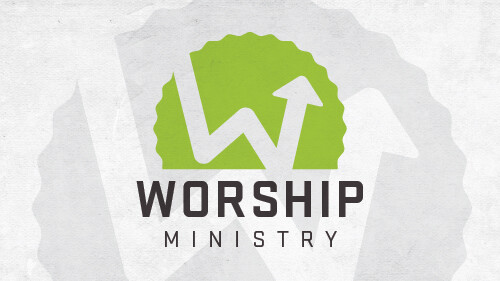 Worship Ministry Volunteer
The Worship Ministry is a group of highly motivated, committed, and enthusiastic servants who value excellence and one another. We strive to create a worship service environment that is comfortable and inviting. No prior experience is necessary.
Camera Operator - The camera operator is responsible for keeping the speaking pastor in the frame during sermons. Operators work in teams of two and take direction from the video director.
Stage Manager - The stage manager is the primary point of contact for tech production occurring on the stage. The person serving in this role will have a strong ability to work autonomously while considering the bigger picture of the worship and production teams. This position will work closely with the producer and worship leader as well as other persons on the tech and worship teams.
Video Director - The video director is the primary point of contact for what is displayed on screens. This role requires an individual who can understand technology systems but also has a creative/storyteller's eye. They will lead the video team including camera and media operators and report to the producer on duty.
Media Operator - The media operator is responsible for the program feed to the screens including sermon notes, lyrics, videos, scripture passages and photos. This person will gather, review, and execute materials specified by the producer.
Sound Engineer - The sound engineer sets audio levels for on-stage talent including the band, pastors, and hosts. This person will create a clear and compelling mix during worship services. Other responsibilities include recording audio of the services. This position will report to the producer.
Lighting Designer - The lighting designer creates a compelling worship environment through the use of theatrical lighting equipment. They are responsible for lighting stage designs and on-stage talent including band, pastors, and hosts as well as maintaining proper house illumination. This person will have a creative eye while being able to operate a technical system. The lighting designer reports to the producer.
General AV Technician - AV Technicians are jacks of all trades when it comes to technical production. They will operate simple sound, light and media/video systems and be deployed to one of many venues and/or services including children's, youth, and adult ministries. They will report to the ministry director they are serving and take direction from the technical director.
---