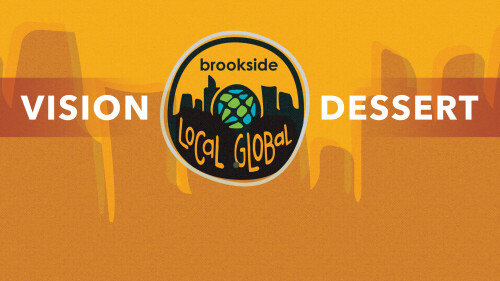 Vision Meals - Global Impact
---
Vision Meals are opportunities for Brooksiders to connect with our missionaries and learn about God's global work. This is your opportunity to be up close and personal with our missionaries. We believe that a core message in scripture is that God has a heart for the nations and we are to model that.
At each Vision Meal, we will host a missionary who will unpack their ministry as we eat. The meal or dessert is held in the HUB or Room #221. The food is provided free.
This is an informational meeting, not a fundraiser. You will not be asked to pledge support at this gathering.
To get questions answered, email . To register, please fill out the form at the bottom of this page.
Details for Desserts
• Dessert Times: 3-4pm
• Children are invited to eat dessert with us. No child care is provided.
• Questions to .

Can you help with some set up or clean up? Let us know at .