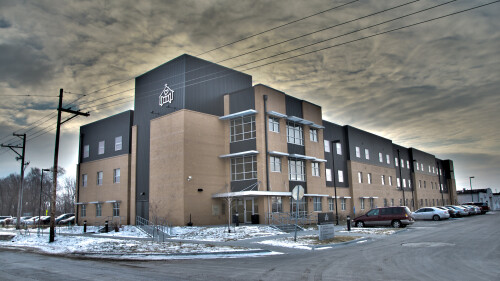 Open Door Mission
Saturday Serve is Brookside's primary way of serving Open Door Mission. Click here for more info and to register.
Founded in 1954 as a Gospel Rescue Mission, the Open Door Mission strives to break the cycle of homelessness and poverty in Omaha. Every night, approximately 2,000 men, women and children in Omaha are homeless. Each day, ODM provides 400 men, women and children in Omaha with safe shelter beds. They serve more than 1,700 hot, nutritious meals daily and provide preventive measures to more than 250 families living in poverty.
Over the past few years, Brookside has partnered with the ODM through Saturday Serve and other initiatives. (Click here to learn more about Saturday Serve.) Our hope is that Brooksiders will use these oppurtunities as a springboard for serving on their own at the ODM.
The Open Door Mission has a variety of volunteer roles available, both group and individual. Some of these opportunities include sorting clothing donations, preparing and serving meals, empowering families to remain in their homes, sharing the Good News, working with children, working as a receptionist, and being Friends of the Friendless.
For more information about volunteering, click here to go to the Open Door Mission's volunteer page.
Website: www.opendoormission.org
Contact: 402.422.1111