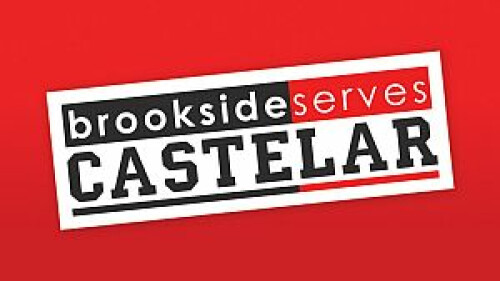 Castelar Elementary
Carnival for Castelar - May 12
In 2012, Brookside hosted a first-time-ever carnival to celebrate Castelar's 100th birthday. It was a huge hit with the kids and families. The principal tells us the kids still talk about it. It was also a huge hit with over 100 Brookside volunteers who served as families and community groups.
And so, we're continuing the tradition. Join us this year to serve this amazing community of families.

Castelar Carnival
Saturday, May 12
YES, I'M INTERESTED IN THE CARNIVAL
About Castelar
Brookside believes in serving the world beyond the walls of our building. So for the 2014-2015 school year, we are serving Castelar Elementary School in South Omaha. Castelar serves families who are among the most economically challenged in our city.
Yet, the school is full of life. There is great leadership at the school and a vision for helping children get a great education. Because of their excellence in serving those in need, Brookside wants to partner with them and encourage their service.
Below is list of things we will be doing this school year. If you would like to get involved, email .
Bundle Up: Hats, gloves and scarves for kids in need.

Teacher Appreciation: Providing food, snacks and encouraging words.

Teacher Appreciation Week: Providing food, snacks and encouraging words.