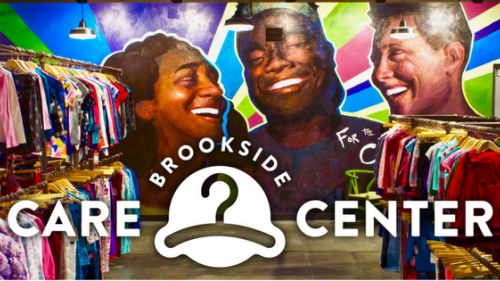 Care Center Promotion

Help Get the Word Out About the Care Center!
Follow and share us on facebook
Share info on the Nextdoor App:
Neighborhood App blurb
"Help Omaha's foster kids with donations of new or gently used kids clothes. I am collecting clothes for Brookside Church's new Care Center, which will allow foster kids to shop in a boutique style store. Ages birth through high school. Accepting adults sizes but only clothes intended for kids. No used underwear or socks. Contact >>>>your personal info here<<<<"
Vision of Brookside Care Center
We want to give dignity to Foster Families as we help them stretch their dollars. Kids in the foster system already face enough challenges, they shouldn't also have to worry about having clothes. Brookside Church has building into the lives of foster kids for over a decade through camps, mentoring and now the Care Center.
We are opening will be Nov 20th. Once open, our store hours will be Mondays 10am-12pm, Wednesdays 6:00pm-8:00pm and Saturdays 10am-12pm. Foster families will provide their ARP number to shop. More details coming when our website goes online Nov 10th.
Note to Brooksiders:
We want all donations to keep our vision in mind of honoring foster kids with clothes they would want to wear. So although we are accepting adult sizes for teenagers, we are not accepting clothing intended for adults.
Drop off: Sundays. Far south end of lower hallway
Avoid clothing with negative images
New packaged underwear, diapers, socks welcome. (No used)
If receiving clothing from neighbors, please pre sort and donate only clothes matching the guidelines