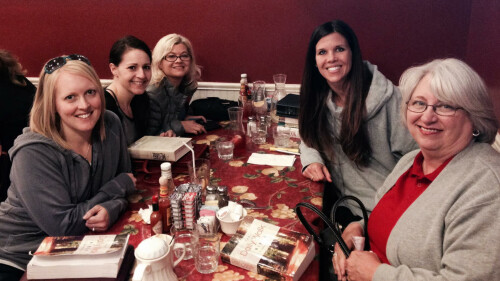 Women's Community Groups
Step into Community
Because we believe that spiritual growth happens in the context of healthy relationships, groups are available for you to join on most every day of the week. You may join a group to study the Bible or you may join a group to meet some new people, in Women's Community Groups you'll do both.
Groups consist of eight to ten women that meet regularly in a group member's home, coffee shops, or Tuesday mornings on-site with childcare. Here are your options:
Off-site Groups: Daytime and Evening
These groups happen at various times and days of the week. You choose your group at the Courtyard GroupLink.
Next GroupLink
August 27, 2017
On-site Groups:
Women's On-site Groups
Tuesday Mornings
Fall and spring sessions | 9:30-11:30 a.m. l Childcare available
The Mama Bunch
Tuesday mornings l 9:30-11:30 a.m. l Childcare available
For expectant mamas to those with children through the preschool years.

For more information, click here.