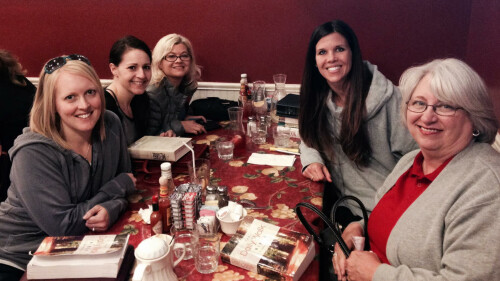 Women's Community Groups
Step into Community
Because we believe that spiritual growth happens in the context of healthy relationships, groups are available for you to join on most every day of the week. You may join a group to study the Bible or you may join a group to meet some new people, in Women's Community Groups you'll do both.
Groups consist of eight to ten women that meet regularly in a group member's home, coffee shops, or Tuesday mornings on-site with childcare.
To find the right group, please make plans to attend GroupLink on January 21, 2018, immediately following both services. If you are not able to participate but would like information about open groups, please email Sherilyn at .
The Mama Bunch
Tuesday mornings l 9:30-11:30 a.m. l Childcare available
Tuesday evenings l 7:00-9:00 p.m. l NO Childcare available
For expectant mamas to those with children through the preschool years.

For more information, click here.