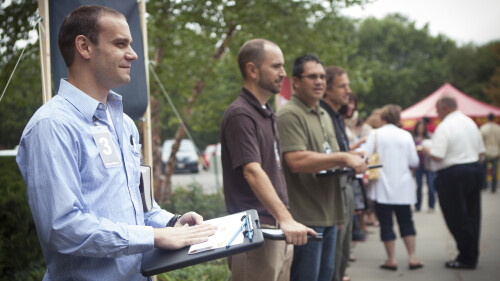 Men's Community Groups
Men's Groups with Openings
Rob Voelker
Monday Evenings 156th & Pacific
30+. Study: Fight by Craig Groeschel. For men who want to grow in integrity and faith.
Grant Baker
Tuesday Evenings at various locations
A place where men can investigate the Bible together and learn how to live devoted to God.
Kirk Brohimer
Sunday Mornings 7am at Brookside
Encouraging men in their relationship with God.
John Lippert
Mondays Late Afternoon in Council Bluffs
50's and 60's. Encouraging each other and holding each other accountable. Fun and friendly too!
Dave Ellenberger
Tuesday Mornings at Brookside
35+. Sharing, laughter, trust and friendship while growing in God's Word.
Dallas Dick
Tuesday Mornings at Brookside
25-55. Study: "Is God Just a Human Invention?" Men encouraging and supporting one another.
Chris Snyder
Fridays 6:15am in Regency
30's & 40's, married with kids. Study: 365 and prayer. Growing in community, friendship, and accountability.
Interested in joining one of the Men's Groups listed above? Fill out this form and we will get you connected!
If you'd like more information on how to get plugged into a Men's Community Group email .
Read more about Community Groups.