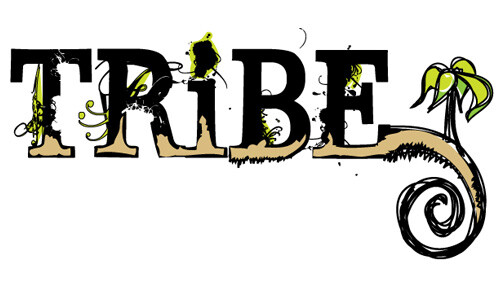 Tribe - Middle School
Every week, 6th, 7th, and 8th-grade students from all over Omaha come together to be a part of the Tribe community. Our greatest desire at Tribe is to see students trust Jesus with every aspect of their lives. Here is a brief overview of our ministry:
Wildlife

Wildlife meets Wednesday nights throughout the school year from 6:30-8:15. During this time, we play a large-group game in the gym, sing along to some live music, and then have extended time in Community Groups (small groups). This is a great time for students to connect with friends, and also a perfect time for them to invite a friend. So, come and hang out, have a blast, and find out why life with God is so good!
Safari
Safari meets Sunday mornings throughout the school year during Brookside's 2nd service, from 10:45-Noon, in the Hub. During this time, we will sing songs, have a large-group teaching time, and then spend time in Community Groups. This is a great "next step" for a student wanting to go deeper in their walk with Christ. So come and check it out, take the next step on the journey and discover what God wants to do with your life.
Adult Leaders

One more huge part of our ministry is the adult leaders. There are two teams we have for adult leaders to impact Middle School students: the Community Group leader team and the Support team. We typically have about 35-45 adult leaders on our Community Group leader team every year. These are the people who are directly working with the students, ranging from college students to singles to young married couples, parents, and grandparents. These individuals have a love for God and a heart for students. They are in charge of nurturing and equipping, and their biggest responsibility is to lead a Community Group of 4-10 students. Our Support Team is made up of people who cannot directly get involved or make a weekly commitment, but who are willing to share their possessions or specialized abilities from time to time. If you would like more information on joining one of these teams, please email .
Summer Schedule

Middle School takes a break from its regular programs over the summer in order to give leaders a break and focus on things like our mission trip. June is off completely in order to prepare for and go on our mission trip. (Students can apply for this trip earlier in the year.) July is typically when we make our grade switch, and we welcome the new 6th graders. So our Wednesday program occurs a few times in July, and then we take a break again until mid-August when we launch programs for the fall semester.
For more detailed information about Tribe, check out our complete ministry overview or the Tribe Blog. Have questions or comments? Feel free to contact the Tribe staff at Brookside at 402.895.1484 or e-mail .