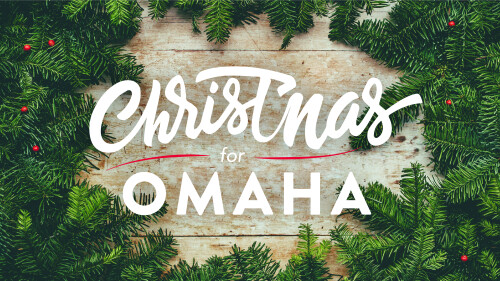 Christmas For Omaha
Looking for ideas for the holidays?

Come experience the feel of Christmas with us. Create a new traditioin the whole family will love. Join us for Sunday Dec 3, 10 or 17th at 9:00am and 10:45am. Our building is decked out with Christmas everywhere. Get free hot cocoa. Take a family photo by our Christmas displays. Come experience it!

Sunday, Dec 17
Christmas At Brookside

Join us at 9:00 and 10:45am for a Christmas big event. In our services, we will get a sneak peek behind the scenes to see what leads up to Christmas Day.
Kids will jump aboard The Christmas Express and discover the TRUE meaning of Christmas. Come early to take pictures on the train. Kids birth through 5th grade are encouraged to wear their pajamas.
Sunday, Dec 24
Christmas Eve Services

Christmas songs, candles, family, and celebration - now that says Christmas Eve! Gather up those you love and come experience beauty and warmth as we worship the new-born.

Identical services at 10:00am, 4:00pm and 5:30pm.
Programming for kids birth-3 years old/orange room for 10 and 4 services only.