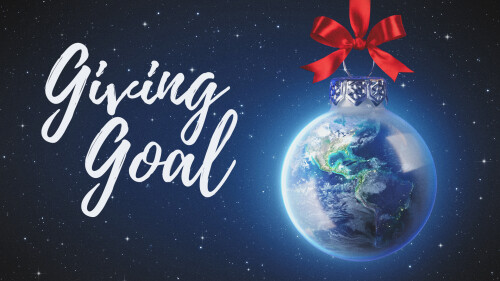 2017 Year End Gift
We have so much to be grateful for. From things like being able to pay for and then build the new Care Center - as well as the hallway expansion. The stories of those we're serving are inspiring! We've grown in diversity and reaching our city in tangible ways, to seeing 132 people baptized this year, and seeing our children and youth encounter Jesus Christ. On top of that, we continue to see so many Brooksiders serving in life giving ways and really having an impact as you do.

On the financial front, it will take about $349K to hit our General Fund target by the end of December. As you may know, our General Fund allows us to do ministry week in and week out, as well as maintain our facility, compensate our team and run programming.

The goal we lay before you goes beyond simply making budget for 2017. By opening the Care Center, we've been able to make significant progress towards helping kids who are in need in our city. But we don't want to stop at just local needs. We want to be a church with a global vision as well.

We have 57 orphans who are fed by the Hope Center that we helped launch. This year, we would like to make a $26,000 donation toward their education. That would mean making a $20,000 donation to the back to school program. This would build their fund so they are able to take on new orphans once the current orphans reach graduation. In addition, we want to donate $6,000 to the new college scholarship fund that will allow two orphans to receive a college education.
Our goal is $375,000 which will breakdown as follows:
$349K Meet the General Fund budget
$ 36K Pre-fund 8 orphans for K-12 education and 2 college scholarships.
$375K Total

In a part of our world where poverty is rampant, and food and education are not available to all kids, what we can do for these orphans literally changes their lives. Thank you in advance for your generosity in this season. With your gifts, we not only meet and exceed our budget, but we give the Hope Center a little Christmas gift too.
To give towards our year end gift, click below.